---
The World We Live In-Promotional CD Single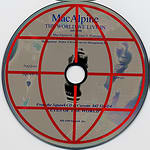 ---
The Hard Way-Promotional LP Single
---
Eyes Of The World-Squawk/Polygram Promotional Package
---
Eyes Of The World-Poster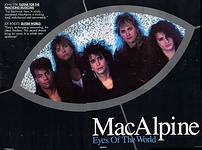 ---
Eyes Of The World-Magazine Articles/Interviews
---
Eyes Of The World-Time Period Ads
---
Eyes Of The World-Guitar Lessons With Tony MacAlpine
---
"Eyes Of The World" is one of my favorite CDs by Tony, I just love his song writing and guitar tone on this CD. This list contains all the known items available from this time but there is also a professionally recorded Live VIDEO from the Tour, that I would love to find, If you have a copy please let me know, and a tour T-shirt as well. I also have a live Bootleg VIDEO from the tour from a club in La'Mours Brooklyn NYC 1990, its kind of crummy though. The Demos I have are really rare and contain many unreleased tracks that did not make it onto the album, and some tracks that did, Tony report ably wrote over 40 songs from this CD, I have tracked down about 30 including the official CD songs. I also have the CD "Lost Treasures" that was separate from the record but recorded around the same time as "Eyes Of The World" but they were all Instrumental songs, very similar to Tony's earlier work on Maximum Security, excellent as you can imagine.
---
Eyes Of The World-Demos
---
---
My good friend Atisha has also created a site for the "Eyes of the World" Cd where you can hear samples of this great album.